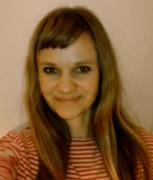 my approach
I have a warm, compassionate and non-judgemental approach.
The type of counselling I offer is based on the person centred approach. This means I respect you as an individual and trust that you have the capacity for healing and growth. I value your uniqueness and work in a way that allows you to explore your own individual choices and decisions at your own pace. Together we can work towards short-term goals and solutions, or take a long-term relational approach.
Person centred therapy
is built on the understanding that all human beings are constantly striving to do the best they can for themselves. We all instinctively want to be well and whole and we have inside ourselves the ability to grow, despite any difficult experiences we may have had in our lives. I believe that my task is not to 'analyse' you, tell you what is going on inside you or advise you on the best way to live your life. I am here to help facilitate you in finding a way forward that is right for you, and that comes from inside you. Although I draw on other counselling theories, such as systems theory and existential therapy, the principles of the Person Centred approach remain at the core of what I do.
qualifications & professional membership
Post-Graduate Diploma in Person Centred Counselling, University of Brighton.
Post-Qualifying Certificate in Counselling Children and Young People.
Pre-Diploma in Counselling.

Member of the British Association for Counselling and Psychotherapy, the BACP
, and I adhere to their ethical framework.
Member of Counselling Children and Young People, CCYP.
I am registered with the
Counselling Directory
. Click
here
to view my page and to find out more about me.
experience
I am employed by a Brighton-based charity working with clients who have experienced sexual, physical and emotional abuse.
I am also employed by a local organisation supporting clients affected by alcohol and substance misuse.
I facilitate therapeutic groups for young people.
I work in private practice in central Brighton.